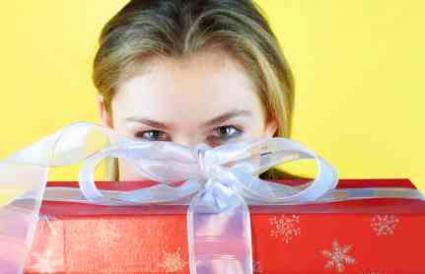 Are you looking for cheap teen gift ideas? Being a teen can be difficult sometimes as finances are restricted and even a teen with a great job doesn't want to spend all of his or her money on one gift. Even parents find it difficult to get teens gifts sometimes as they feel they need to be expensive. However, not all gifts need to be a show of money. Rather, there are numerous cheap teen gift ideas that you can employ today for an upcoming birthday or a 'just because' gift.
Cheap Teen Gift Ideas
A few of the best gift ideas for teens out there are affordable, if not free. However, the lowered price means a little bit more work will be required on your part.
Handmade Gifts
For those looking to be extra personal, you can't get a better gift for someone than something handmade. A few suggestions include:
A tray or box of the teen's favorite cookies or baked treat. If you want to make the gift look even fancier, make a pretty box for the treat out of things that you have lying around the house. You can even repurpose a box you already have.
Anyone who loves music will love a mixtape made with him or her in mind. Be sure to observe some of his or her favorite bands and musical styles! Decorate the mix CD and make a nice package for your friend to keep it in.
Never underestimate the value of writing your friend a poem. While it might seem like more of a romantic gift for a teen, poetry doesn't have to be. You can write a poem about the day you met your friend, how much you appreciate his or her friendship or make it really funny.
Origami is the art of folding things into other shapes. You've likely seen origami hearts or stars, if not other shapes. Honor your friend with a paper gift that shows his or her personality. Maybe he or she love birds or wants to major in art and loves abstract shapes. Whatever your friend's passion, you can use paper to help you represent that.
For the girl in your life, you can make homemade spa products. For example, sea salt from the kitchen and essential oils (or a few hits of perfume) is an affordable way to make bath salts. Another suggestion is combining different types of wax to make her a relaxing candle. These gifts are great for someone who loves fashion or just needs a break!
Less Than $5 Gifts
Great gifts don't always have to make your piggy bank shutter with fright. There are plenty of things you can get for less than five dollars.
Head to the local party supply store and pick up a few of the items intended for gift bags. Pencils, tiny yo-yo's and other small gifts are just a sampling of what you'll be able to find.
Your local Goodwill store might seem like the place to spend money if you're in need but the money spent there can help support a great cause. Additionally, most items like clothes and households are normally under five dollars! Pick up something nice for a friend and support others! Many states also have half-off days at Goodwill - making your cheap gift even cheaper!
Dollar stores can be a great source of avant-garde gifts. These stores are a great place to pick up a bunch of beauty supplies for your friend or even a batch of pre-made cookies. Use your imagination here, not your wallet!
If nothing else seems right, don't write off the value of getting your friend a great card.
A Final Thought
Getting gifts doesn't have to be a painful monetary experience. Use your imagination and insight on your friend to get a great gift for a low price. Just don't tell your friend how much you spent!