Babysitting Flyer Templates and Ideas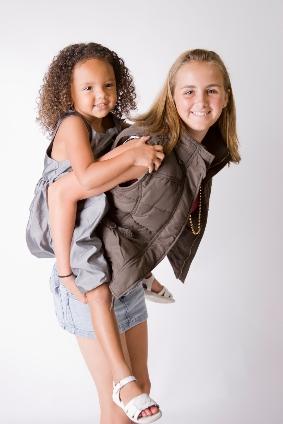 Babysitting flyers can give you a great hand up on the neighborhood competition.
Making Quality Babysitting Flyers
You've seen them stapled to telephone poles and trees all over your neighborhood. Teenage handwriting scrawled out in Sharpie on a piece of weathered binder paper. How much business do you think these teen babysitters get from their minimal effort? The reality is, to many adults, a hand-written flyer shows signs of immaturity and irresponsibility. In other words, they will take their business elsewhere. Instead, you should make every effort you can to put forth a professional persona that will cause parents to trust your judgment and your ability to take care of their most precious possession - their children.
How do you make quality babysitting flyers that will help you garner plenty of spending money? There are a few components to flyer making to take into consideration when you are trying to get your business on track.
Color
When we are going through the typical hustle and bustle of our day, bright colors usually grab our attention much more easily than a run of the mill black and white poster. Using brightly colored printer paper or card stock will help to capture the interest of people walking by, and in turn can boost your business.
If you want to go all out with color, consider either purchasing or finding someone else who owns an inkjet printer. Using plain white paper, you can make the main points of your flyer "pop" out through the use of various colors. Another perk to colored print? It looks much more kid friendly and shows your potential client that you know what kids like and are prepared to provide them with it.
Wording
Many teens make the unfortunate mistake of making their flyers too "wordy." Your flyer should only provide necessary information. Especially in this day and age, putting an address to a website for more info is a smarter move than trying to cram it all on a piece of paper. Simple information includes your name, phone number, website address, and perhaps a few quotes from past clients or other sorts of referential goodies. If you specialize in caring for a specific type of child (special needs, a specific age range, etc.) you can also consider adding that to your flyer.
Use fonts that are clear to read. While all of the free fonts available on the Internet are fun to play with, it's more important your flyer can actually be read without a lot of effort. Too many combined fonts or busy text can take away from the service you are trying to provide. Parents are busy, - that's why they need a babysitter! - So make your point quickly and cleanly. You will benefit from following this rule.
Durability
Are you posting your flyers in the middle of winter in a location where there is snowfall? Is rain predicted for the weekend after you stick your ads up in outdoor locations? Take the season and your hometown's weather pattern into consideration when making your flyers. Spending a few extra bucks for plastic sleeves can help your flyer to hold up no matter what the weather. A more durable paper, or one with a slick surface such as poster board, can also add longevity and endurance to your advertisement.
Where to Put Your Flyers
Hanging your babysitting flyers randomly all over town will not optimize your chance of receiving responses. Try to think in the mindset of a parent. Where do parents shop? Where do they take our children? Ask your local recreation center and other kid-friendly places if you are able to post a babysitting flyer on their property. Check out numerous McDonald's restaurants, baby fitness venues like Gymboree, and swim centers or sports teams' headquarters. The options are endless if you take the time to map out locations and ask before posting. Do not ever hang a flyer without prior permission. This can get you in trouble, and in certain cases, you can even be fined a substantial amount of money.
Professionalism, Posting, Persistence
When you have created professional looking flyers and have taken the time to post them in ideal locales, the next step is to remain patient and persistent in developing your client base. Remember that all small businesses, whether it is babysitting or a large corporate endeavor, take time and serious effort to be successful. The more time you invest, the better your chance of getting jobs and earning money for your pocket!