Cuban Teenagers and Education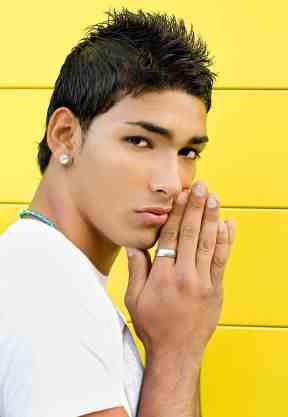 Cuban teenagers are more likely to attend boarding school than teens living in the United States. Part of the reason that many cuban teenagers attend boarding school is that many of the high schools in the country are government-run boarding school facilities. According to Teens In Cuba by Sandy Donovan, 85 percent of teenagers in Cuba are enrolled in high school. Due to this, many Cuban teenagers spend a good portion of their adolescent years away from their families in boarding school.
Cuban Teenagers and Education
The education system in Cuba is a bit different than it is in the United States. In the US, students generally attend elementary school for grades 1 to 5, middle school for grades 6 to 8 and high school for grades 9 to 12. In Cuba, all students attend primary education for six years and then move on to secondary. The secondary education ends at the age of 16. From this point, students can choose whether they want to move on to pre-college-level education or professional training courses. Education until the age of 16 is compulsory and many teens choose to move on past that. In fact, the level of education in Cuba is often considered one of the strongest educational systems in the world.
In the 1970's, parents were given the choice of whether or not they would send their children to boarding school. In the 1990's, the government began to control the system more and decreed students would attend boarding school.
The Effect of Boarding School
Since so many teens attend boarding school, many teens become desensitized to the idea. Instead of worrying about leaving their friends and family, they are prepared to do so as they have been waiting for the opportunity since becoming very young teens. Numerous reasons exist as to why a Cuban teenager enjoys attending boarding school:
The thriving educational system of the country
Meeting new friends
A focus on studies
New experiences than the ones they are used to
A chance to get away from work (many teens in Cuba work on their family farm or in the business when they are not in school)
An opportunity to develop more skills
While there are these benefits for Cuban teenagers, there are also many concerns such as:
Many students feel the accommodations of the facilities are lacking such as not being given enough food, too little space in the dormitory rooms or too many students in the same space.
The intense focus on education can often be too demanding for young teens.
A lack of social activity such as friends and parties.
The lack of 'fun' things to do
Being away from friends and family at home for too long. Teens in boarding schools in Cuba generally only see their families on long breaks. Parents do not frequently visit their teens at school.
Government and Education
Whatever your perspective on boarding school may be, Cuban students do not have a choice in the matter anymore. Some cite that since Fidel Castro began his rule over the country, the education system has been revamped and infinitely better for teenagers. Prior to his role in government, there were still many who could not read or write and education was arguably subpar.
On the other side of the argument, some people state that literacy in the country has always been higher than in other Latin American countries. In addition, some of these people worry about the effect of forced boarding school on developing teens. They worry it is too early in a teens' life to pull them away from their parents.
A Final Thought
While some teens might look at going away to boarding school as a great experience, other teens who have been to boarding school might not feel the same way. How would you feel if attending boarding school was compulsory like it is with Cuban teenagers?