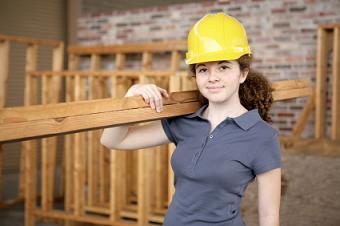 Being a high school summer intern can be a great way to spend your summer, especially if you are going to be an intern at a company where you think you might want to work when you get out of high school. Interning is a great way to build character, and it looks very good on a college application. Types of summer internships vary depending on where you live. If you live near a major city, then you can probably get a summer internship at a major company, newspaper, or even a hospital or animal shelter. If you live in a more rural area, then you could intern at a large animal veterinary clinic, or a retirement home. You might even have a grandparent or relative living in a retirement home near you. If you do, then interning at that retirement home will not only look good on your college application, but you will get to spend time with that family member.
Why Become a High School Summer Intern?
Many teens would not want to waste their summer being an intern, since it is the same thing as having a job, usually without the pay. However, there are many benefits to becoming a high school summer intern. A few of these benefits include:
Getting experience in the field you are interested in for your career
Doing volunteer work
Gain confidence by working with people you do not know
Impressing people who may want to hire you when you get out of high school
You might be paid, though this is not a good reason to become an intern. If you only want to make money, getting a summer job is probably the best idea for you.
Gain valuable networking opportunities for the future.
There are many other benefits to becoming a high school intern, but there are also a few drawbacks. Some drawbacks are:
Having to get up early some days
Not being free to do unplanned things with friends
Not being paid (usually) to do work
These drawbacks are not that bad, though, and the benefits are far greater.
Types of Summer Internships
If you have decided that you want to be a summer intern, then you will need to decide what kind of internship you want to do. There are many different kinds of internships available. A few examples are:
Working at a hospital or nursing home
Interning at a newspaper or radio station
Helping out at a local animal shelter or vet clinic
Interning at a big business
Interning at a cooking or arts school
Depending on your location, there may be more or less opportunities to be an intern while you are in high school. A few internship programs will take students from out of town or out of state and give them a live-in internship, where they live at the business, college, or other place where the internship will take place. These type of internships are also a great way for teenagers to gain a little bit of freedom during the summer, though some parents might not want to let their younger teenagers go far away for a whole summer. If the internship that you are looking at is out of state or far away, you might have to wait a few years until your parents decide to let you go, or wait until you graduate from high school.