Movie Audition Advice for Teens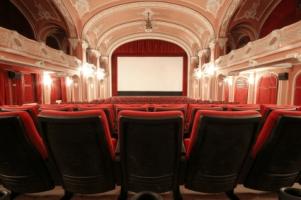 Movie auditions for teens can be difficult to come by. Read on for more information on how to launch your movie career.
Acting Auditions for Teens Made Easy
Millions of young people want to be famous, and who can blame them? When you see young stars like Britney Spears, Lindsay Lohan, and Jessica Simpson hard at work, it's easy to think, hey I can do that too! The question is can you do it successfully?
What You Need To Make It as a Teen Actor
If you are going to become a major talent in the saturated movie industry, you are going to need some key characteristics to get you through the process. Here's a quick run down.
A winning personality has nothing to do with looks, but has everything to do with how you present yourself and how you are perceived. This means smiling often, even through set-backs, being true to yourself and presenting a gung-ho spirit.
A lot of self-confidence.
Self-confidence is a necessary ingredient in the world of casting calls and callbacks. Keep in mind too that self-confidence is very different from arrogance. Self-confidence has more to do with a quite, secure sense of self, rather than a boasting or egomaniac driven personality. Believe in yourself and your talent and that confidence will shine through.
Rejection slips litter the world of movies, so it helps to have family and friends around that support you. That means that they are there with a comforting hug, or positive feedback to help get you through the tougher moments.
Don't forget about school.
We can't stress this enough! An educated person, or someone who has gone through life's ups and owns usually make for an interesting personality. This can be especially helpful in a world full of cookie-cutter imitations. Educate yourself and be well spoken because you never now where it can take you.
How to Prepare for Acting Jobs for Teens
As you contemplate your future in acting, get involved in the process right now. That means:
Try out for any and all plays and take whatever roles you do get seriously. Know your lines, be prompt and show up with an attitude of teamwork. You can also ask your drama teacher for any tips or tricks he or she might have. They just may be able to help you.
Have your portfolio ready.
Make sure you have your portfolio, including pictures, handy for any callbacks you may get. Remember to take photos that are age appropriate. Talent agents usually loathe seeing a thirteen year old trying to appear thirty-five.
Consider where your personality can take you.
If you like to sing, dance or just have a big personality, consider a career in theater. Know your personality and you'll know it the instant you spot the perfect role.
Finding Casting Calls for Teens
Along with the steps above, there are several sites you can visit to get your career rolling. Here's a closer look:
Star Search Casting literally has hundreds of movie, short film and film project auditions on its site. You can scroll through a lengthy list that includes:
Film and Movie Casting Calls
Television and Commercial Casting Calls
Reality TV Casting Calls
Student Film Casting Calls
Musicals, Theatre and Stage Casting Calls
Music Video Casting Calls
Dance Casting Calls
Staff, Crew and Tech Casting Calls
Along with the above they also have a column dedicated to what they call "Hot-off-the-Press Casting Calls" that are posted daily. In this category are such roles as:
Short Film
Female/Male Dancers
MTV Casting
Christian Voices
Models/ Actress
Other Sites
Other sites that can be helpful to you are listed below, including the aforementioned Star Search Casting. Simply click on the links for more information and get ready for your close-up!