Finding Plus Size Teen Clothing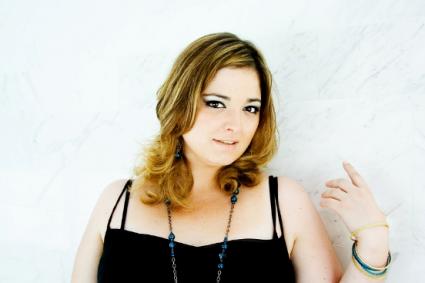 A few years ago, shopping for plus size teen clothing was an extremely difficult chore with very few results. Today, however, both online and offline stores are beginning to offer a wider variety of fashions for curvy teens.
Online Plus Size Teen Fashion
The Internet is a terrific way to find plus size teen fashions. More teen clothing websites have recognized the need for plus size fashion and are stepping up to the plate.
Here are a few online places to get you started:
Alight - This site carries a wide variety of trendy plus size clothing. To save even more money, check out their "Steals and Deals" section.
3 Fat Chicks - While this site isn't exactly an online store, they do offer some excellent resources for plus size teen clothing online.
Ebay - This is a great site that many teens might not even think to try. Here you can find just about every style of clothing imaginable and then some.
Sydney's Closet - If you're looking for formal wear, prom dresses, or any type of special occasion outfit, then look no further. Sydney's Closet offers an assortment of plus size formal clothing for that special day.
Torrid - This store specifically caters to plus size teens. Here you will find everything from jeans, to dresses and even swimwear in sizes 12-16.
Where to Find Plus Size Teen Clothing Locally
Sometimes it's just much more convenient to drive downtown to a favorite shopping center for plus size teen clothing, rather than spend the day surfing online.
For those who prefer shopping offline and are working on a budget, check out the following:
Also keep in mind that some thrift stores are beginning to carry a few plus sizes for teens. This is an ideal place to shop if you're on a tight budget or are looking for vintage wear.
Another idea to try is your local fabric store. Here you can find a nice selection of plus size patterns that you can alter to your own needs. Or better yet, if you're a whiz at sewing, why not design your own trendy wardrobe?
Looking Your Best
Finding a great shirt to go with those jeans is one thing, but do you know how to find the right outfit that will flatter your fuller figure? Here are a few tips to help you get started:
If you are petite, stick with smaller prints. Anything big can be overwhelming.
Think vertically. Patterns facing up and down will make you look slimmer.
Skip dresses that are big and boxy. Your goal is to accentuate your body, not hide it entirely.
Unless you need them, avoid belts. They can make you look wider.
A long hanging scarf can make you look slimmer.
Wear darker shades like navy blue, gray, and black for a slimming effect.
Stylish Options
These days, there are dozens of great shopping options for plus size teens. With all the choices on the market, there's no need to sacrifice style in an effort to find the perfect size.