Tween dresses are a popular clothing choice for young girls. Many tweens enjoy dressing up, either for a special event or just for fun. There are lots of different dress patterns, colors, and styles to choose from when shopping for teen or tween dresses.
Black and White Tween Dresses
Black and white is an excellent choice for any event, especially for more formal occasions. While it is a simple color combination, black and white is always in style. Hats can also add a cute touch to an outfit.
Elegant and Fun Blues
Blue dresses are another good choice for a dress. Light blues are fun and cute for young girls, and darker, deeper blues are perfect for a more elegant look. It is a good color to bring out blue or green eyes as well.
Dress Shopping
Finding that perfect dress for your formal event can seem like a daunting task. When you go dress shopping for the first time, it might help to take an adult or friend with you to help you choose the dress that looks best on you. It should be easy to find a dress that matches your style, whether you like bright and bold colors, or dark and mysterious pictures.
Pink Dresses
Pink is a fun and feminine color that many girls like to choose for dresses. Tweens who love pink will adore a pink dress, and there are many different styles available.
Natural Colors
Dresses in natural colors are a good way to bring out your features, especially if you have brown eyes or hair. Browns, dark greens, and even some darker blues are all good natural colors to choose from.
Summer Dresses
In the summer, many tween and teen girls like to wear dresses that have cute and fun patterns on them. Stripes are always a good option, whether they are horizontal or vertical. Wearing a sun dress over a bathing suit is also a popular summertime style.
Homecomings, Proms, and Dances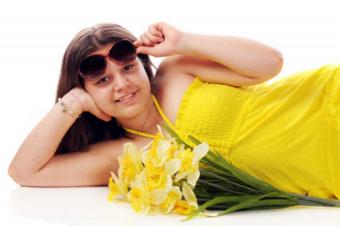 Getting your first homecoming dress can be a little scary at first. When you are going to your first school dance, you might be worried about what to tween dress to wear, who to go with, or what to do once you get there, but don't worry too much. Once you get there, you will enjoy it, no matter how worried you were.