Summer Programs for Troubled Teens in Indiana or Illinois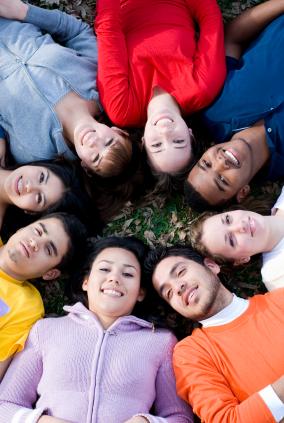 If your teen is having behavioral problems, you can tell they're going down the wrong path, and you live in the Midwest area, summer programs for troubled teens in Indiana and Illinois may be the answer. There are many different types of programs that help troubled teens get back on track and lead happy, successful lives.
Types of Summer Programs for Troubled Teens in Indiana and Illinois
There are a few different options when it comes to summer programs for troubled teens in the Midwest.
Boot Camps
If your teen is just beginning to act out and show behavior patterns such as defiance, disrespect, or anger issues, a boot camp program can help put your teen back on the right path by teaching him discipline, respect and honesty. Boot camps are generally shorter term than other options, lasting several weeks to a few months. They help provide structure for teens but do not have therapy as part of the curriculum.
Consider these Indiana and Illinois boot camps:
Camp Summit is located in LaPorte, IN and only accepts males, ages 17 or under. This boot camp is a six-and-a-half-month program that helps develop life skills and discipline through military-style exercises and counseling sessions. The program is divided into eight phases that helps put troubled youth back on the right path.
Illinois Youth Center Murphysboro is a boot camp located in Murphysboro, IL and is focused on discipline. Students have 16-hour days similar to those of the military. Education is a focus, as is creating teamwork and self esteem.
Wilderness Camps
Wilderness camps are designed to take teens out of their everyday element and offer them the opportunity to be challenged. The goal is for teens to realize that their past behavior has been inappropriate and work toward recognizing and making the right choices in the future.
Missanabie Woods Academy is a wilderness survival program located in Marion, IN that helps troubled and underachieving teens learn how to make the right choices through structured activity and support from staff. The program is Christian-based and teaches faith to help build character.
Residential Treatment Centers
A residential treatment center is one of the most costly summer programs for troubled teens in Indiana and Illinois, so it's important to do a thorough background check of the facility. Residential treatment centers employ counselors to help troubled teens get back on track and overcome behavioral problems such as running away, underachieving in school, and general misbehaving.
Consider these Indiana and Illinois residential treatment centers:
Pathway School, located in Indianapolis, IN offers both day and residential programs and help teens with emotional problems and psychological disorders. Each student receives an individualized education plan in addition to counseling services to help address behavioral problems.
Allendale Association is a residential treatment center located in Lake Villa, IL and includes a 100-acre main campus that caters to both male and female students ages 8-18. Allendale can help treat teens suffering from emotional and behavioral problems and also other issues such as depression or anxiety disorders. The program features individual and group therapy and substance abuse education and treatment.
On the Right Track
Whether you're a teen who realizes you're falling in with the wrong crowd or you're the parent of a teen who is experiencing some behavioral problems, there are plenty of options for getting back on the right track. With so many types of summer programs for teens in Indiana and Illinois, both teens and their parents have options.